1. Best TH9 War Base 2023
Looking for the best and latest th9 war base?
Here you will find the best bases for town hall 9 which are up-to-date. Every week I upload new bases with copy links.
Let's just jump straight to the base.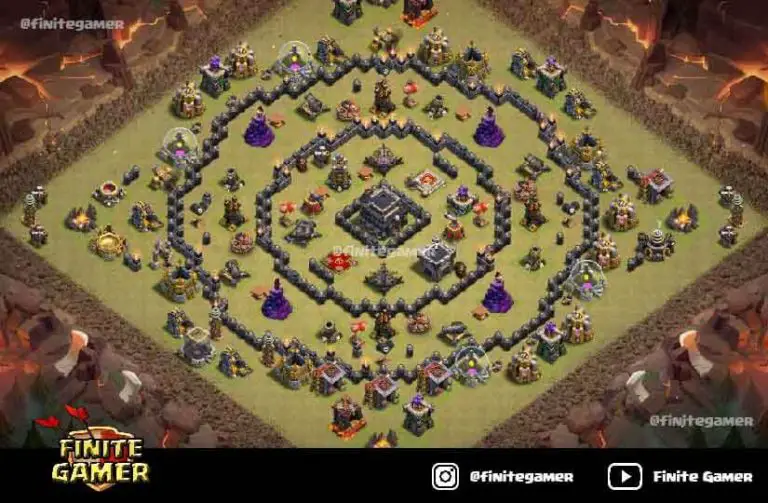 Just keep in mind that it will be good if you do some changes to the base after copying the layout.
2. TH9 CWL War Base Copy Link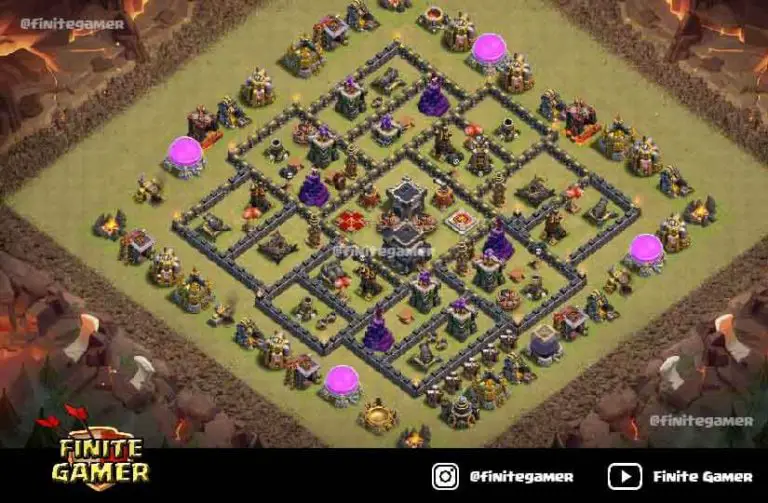 If you're looking for the CWL BASE FOR TH9 WAR Base 2023!! Town Hall 9 WAR Base Design in Clash of Clans, then you have come to the right place.
All base layouts here are up to date with the latest Clash of Clans Update.
4. Anti TH10 TH9 War Base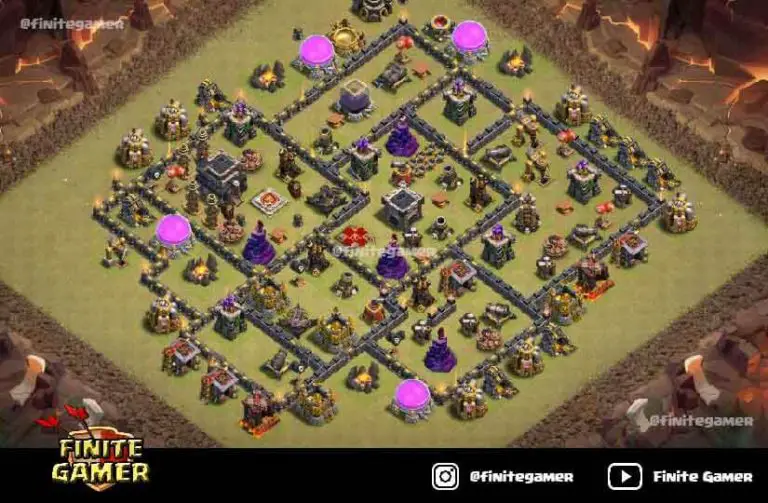 The main goal of this base is not to get 3 stars, that's why we have put town hall in the border.
Both the xbow is protecting town hall 9 and also protected by hidden tesla.
To lure clan castle it will be tough for the attacker because it is in the middle of the base.
Let's give it a try.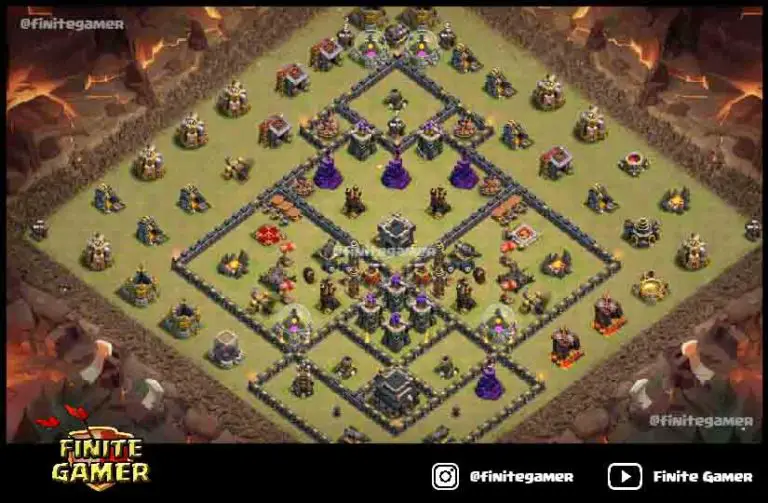 Best th9 war base 2023 anti everything [CWL Base].
Its anti 1 star, anti 2 stars, anti 3 star, anti hog, dragon, witch slap, anti-everything new Town Hall 9 War base copy link.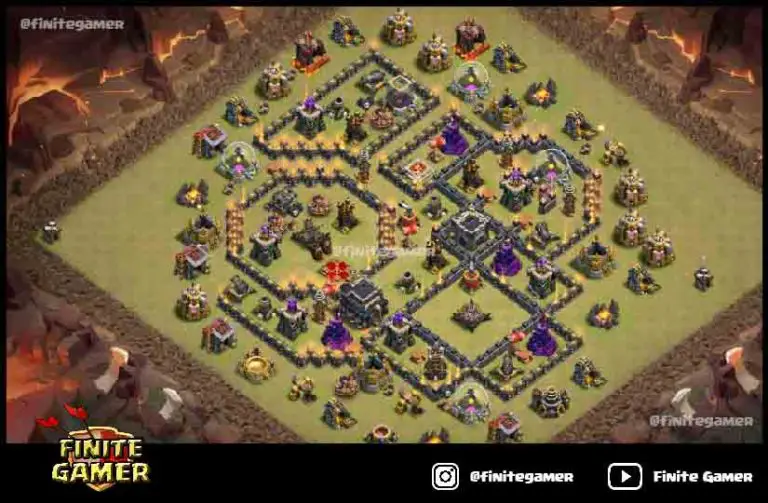 This base for th9 is my favourite, if you see I have divided the base into a small compartment. This will help us defend against max th9 base.
7. Th9 War Base Anti 3 Star With Link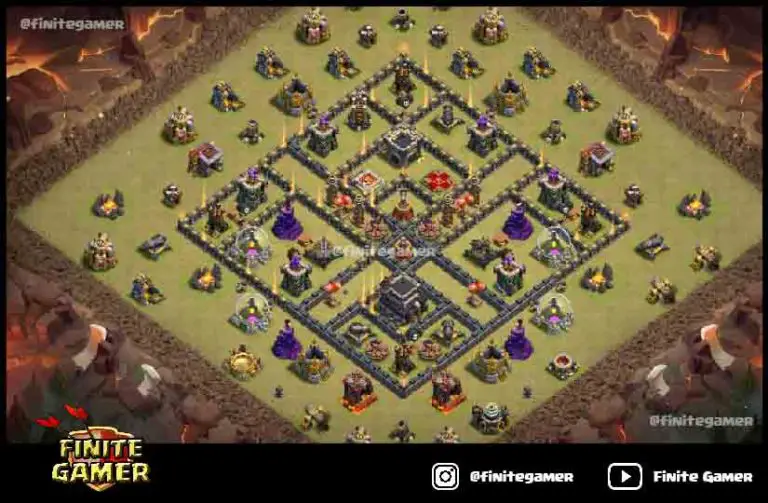 Top 3 Strongest th 9 war base 2023 which is a defense against Th10 Electro Dragon Laloon, Witch Slap, Mass Drag, also a defense against Th9 Witch Slap, GoWiBo, GoWiWi, Mass Drags. This base is one of the best th9 anti 3 star war base.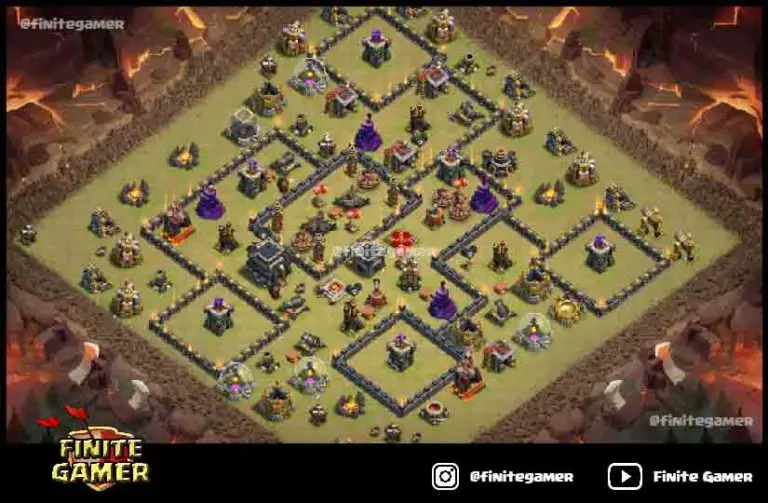 This base design in such a way that it will be tough for air attacks to get a 3 star in this war base. All the builders are spread which makes loon to travel distance.
Clan castle is in the middle of the base so that attackers not able to lure cc troops. 
Finding the best town hall 9 war base?
Here are the brand new bases for level 9 town hall war base 2023.
All the bases are anti-everything and could not be beaten on any clan war. All the war base link is given below the base layouts.
Here you will get anti 3 star, anti 2 star and anti 1 star war bases.
Below shows all the clash of clans bases for th9.
Just keep in mind that it will be good if you do some changes to the base after copying the layout.
9. Town Hall 9 War Base 2023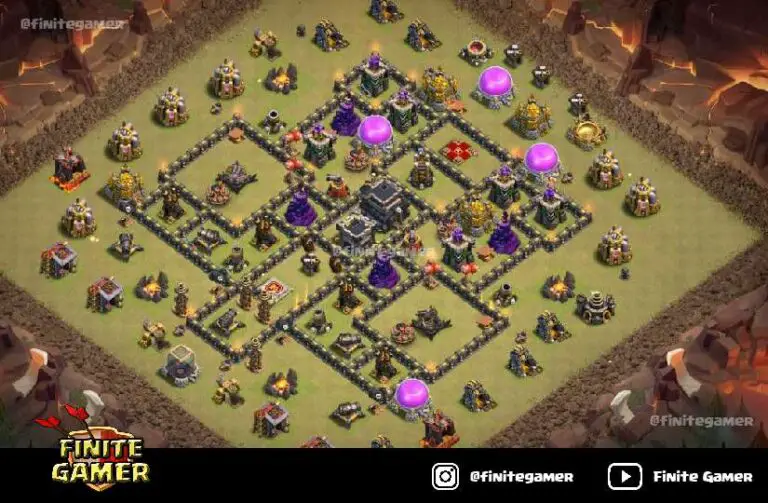 In gowipe attack strategy people usually take 2 golems, 6-8 wizards, and 3 pekka. So we have designed a base in such a way that funneling into to middle of the base will be tougher.
Golem work as a tank to other troops so first we have to take the golem with archer towers and cannon cart. Then Pekka will be destroyed by two infernos.
That's the reason its an anti gowipe th9 war base.
10. Town Hall 9 War Base Link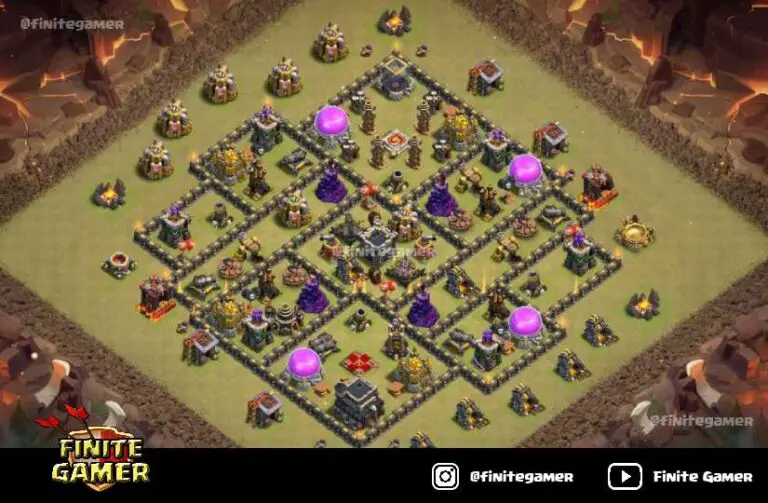 As you know th9 does not have an electro dragon but usually, in the clan war, we get attacked by th10 or th11 with edrag attack strategy. So it's important to max out your air defense so it can defend well against air attacks.
I can say this base also works best against th10 and th11 attack strategies.
11. Town Hall 9 Base Best Defence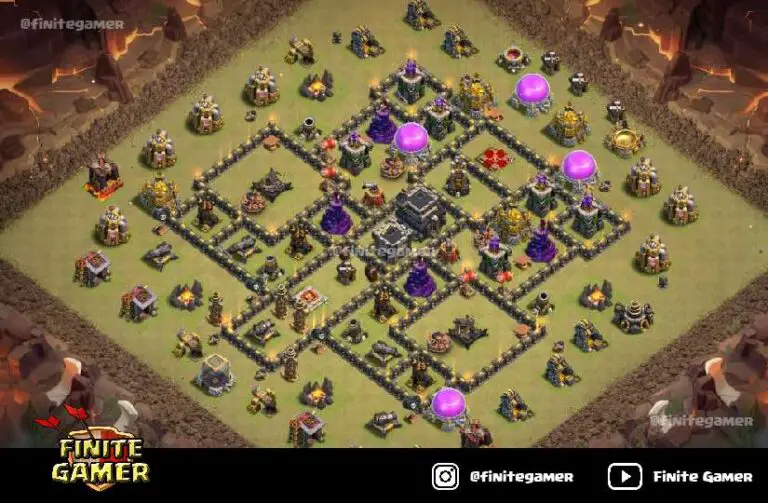 All the air defence is kept at the bottom of the base. So if players try to air attack from the top of the base, that's what I want so that archer queen can take the air defence. This base can be called an anti-1-star war base.
12. TH9 War Base Link 2023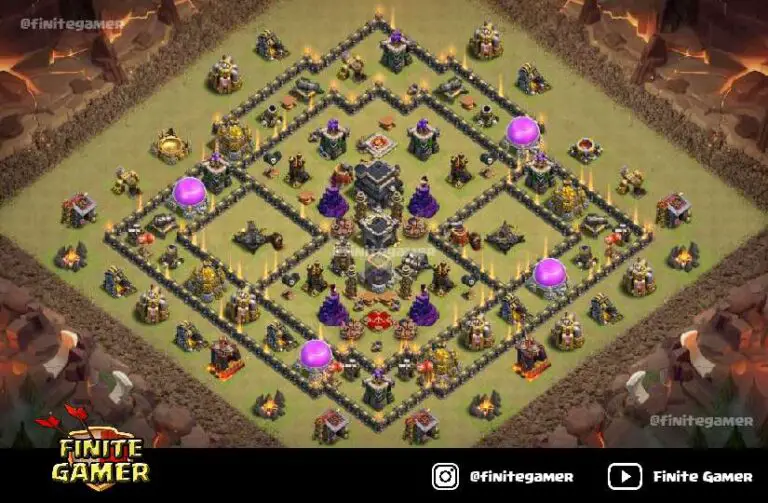 All the war base link is working. By clicking on the copy link button it will redirect you to clash of clans layouts there you can paste the base where you want.
13. TH9 War Base Anti Electro Dragon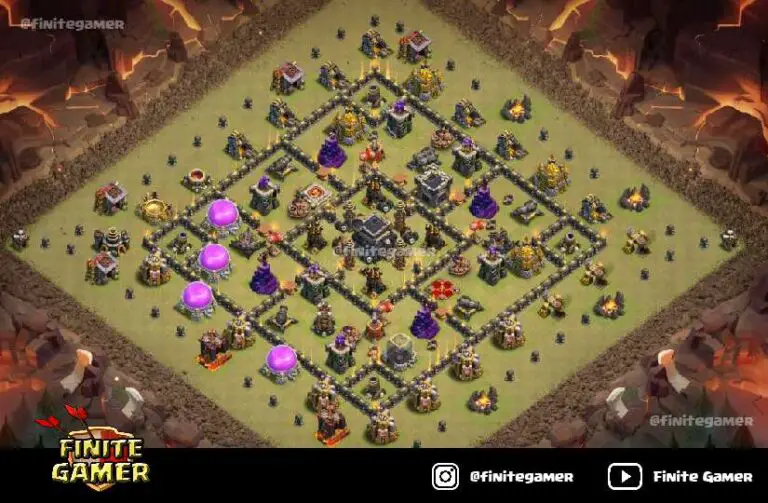 To defend against dragon attack in town hall 9 war base, then use this base. It will help you, which is anti dragon war base.
All the air defence is kept close to each other, so the dragon gets destroyed early before destroying town hall 9.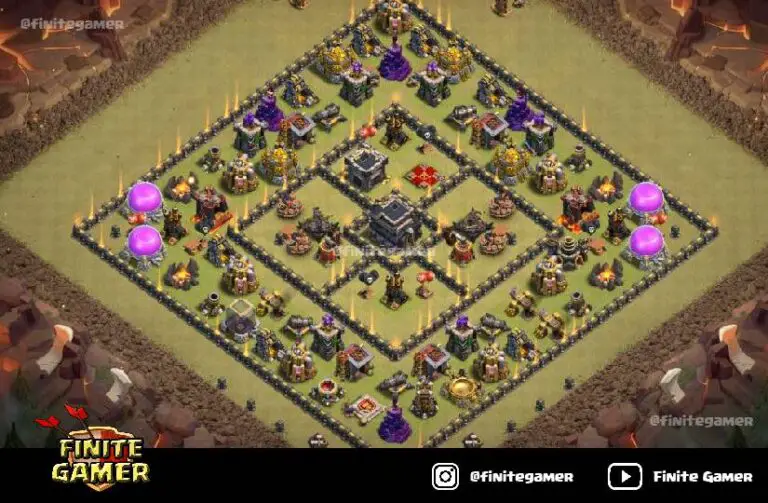 Finding trophy base for town hall 9 then use this base.

Before using this base, you can ask your friend to attack this base. This base surely takes you to the legend league for TH9.
14. Town Hall 9 War Bases Anti Everything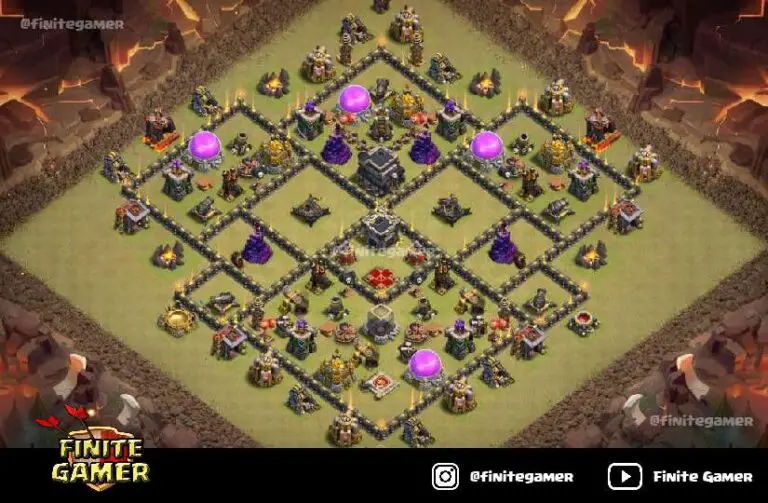 If your clan level is high then having an anti everything war base is a must. This base will defend best against zap dragon, miner, bowler, gowipe, mass witch, etc. 
That's why I called this base an anti everything base.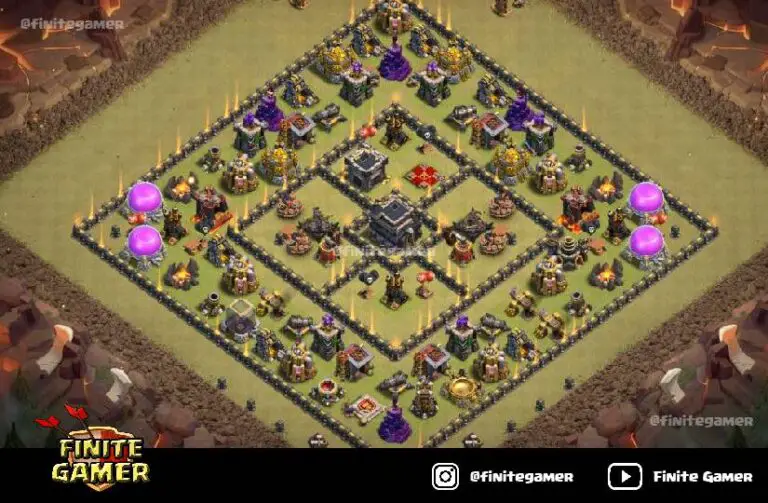 Something I wondered for a long time. I'm clear about it now, most people stay low in trophies because it's easier to find lower level TH with plenty of loot and if you get lucky you'd find an equal opponent who's high above the tiers and that match grants you a literal fortune of wealth and trophies.
 If you're continuously pushing for higher tiers, you'd eventually find yourself among a plethora of higher TH level players who're way behind your trophy count, which also means finding an equivalent opponent is gonna cost a well collected ransom.
SC makes your 1st trip to Masters & Champs tuff! Especially when you are pushing hard with lower level T/H levels. You have to pick your targets with extreme caution! Avoid anything that has even a remote chance of not getting a star. 
But rest assured, once you have the strength in troops/spells & heroes that come at higher levels, you will fight harder to try to stay below Masters & Champs than you did to get there the 1st time!
Town Hall 9
The levels 9 Town Halls were added in clash of clans. Usually th9 takes 2 month to max out the base without skipping a day.
At each Town Hall level, new buildings are unlocked. The below table shows the unlocked buildings and structures by Town Hall level. 
What to Upgrade/Build first TH 9 Upgrade Guide
The best place to start is with the following upgrades: Queen, Dark spell factory, clan castle, laboratory, Army Camps, Barracks. 
After all this you have to upgrade barbarian king, dark elixir storage, new gold/elixir storage. 
Xbow should be upgraded in the end because it will help you in war. You will get low level players in war.
What to Upgrade in laboratory
You've to upgrade all of your new troops; Hogs, Valkyries, Golems & P.E.K.K.A's are now available.
Town hall 9 War Armies
Best war armies are GoHo or GoHoBo which are popular. After upgrading your troops you can also try attack strategies like GoVaHo or GoVaLo. Some more strategies like witch slap, gowiwi can also 3 star max th9 bases.