Finding the best town hall 6 war base?
Here are the brand new bases for level 10 town hall war base 2022.
All the bases are anti-everything and could not be beaten on any clan war. All the war base link is given below the base layouts.
Below shows all the clash of clans bases for th6.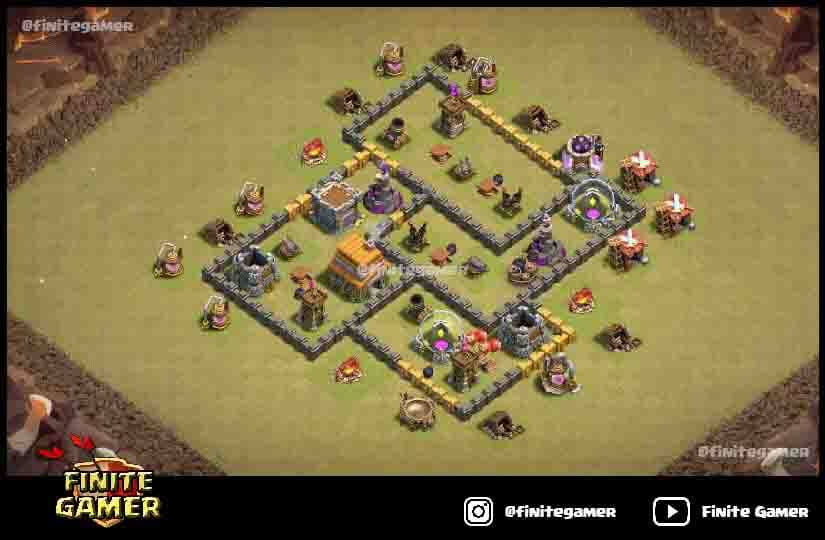 Just keep in mind that it will be good if you do some changes to the base after copying the layout.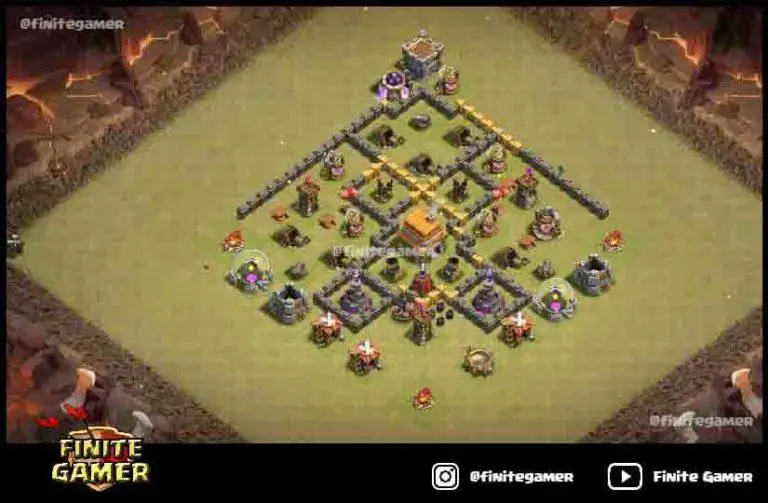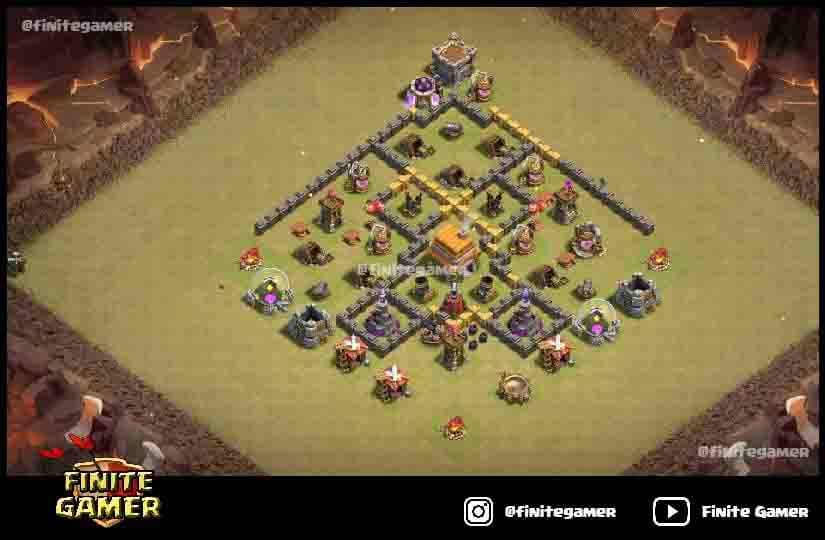 Your war base clan castle is not equivalent to the troops in your clan castle when you attack in war or any other attacks that you do for that matter. The troops in your war castle are only there to defend your base against enemy attacks.
This is a war that you are in, in which everyone has two attacks. CWL, Clan War League, has only one attack per player.
We would love you to join our clan! We are building up the clan front the ground if that's something you are interested in? We will be making wars in no time so stay tuned. Just make sure that if you join your TH6+ 400+ trophies and you are active, donate regularly and war-ready.
TH6 War Base Anti 3 Star 2022
Are you finding the best th6 war base link in clash of clans?
Here you will get an anti 3-star war base with a copy link for town hall 6.
All the bases are tested in a clan war and all the bases are brand new so the players have no clue how to get a 3 star on these bases.
Below are some best bases for th6.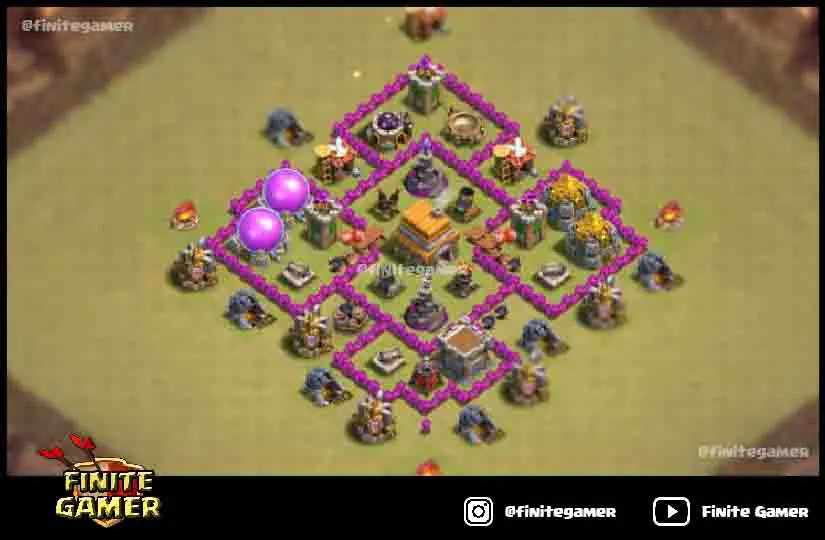 In a war base protecting town hall is very important so it doesn't get 2 star or 3 star. 
All the bases are anti 2 star or anti 3 star.
TH6 War Base Defense
So i have made a perfect base for your clan war which will help you in war.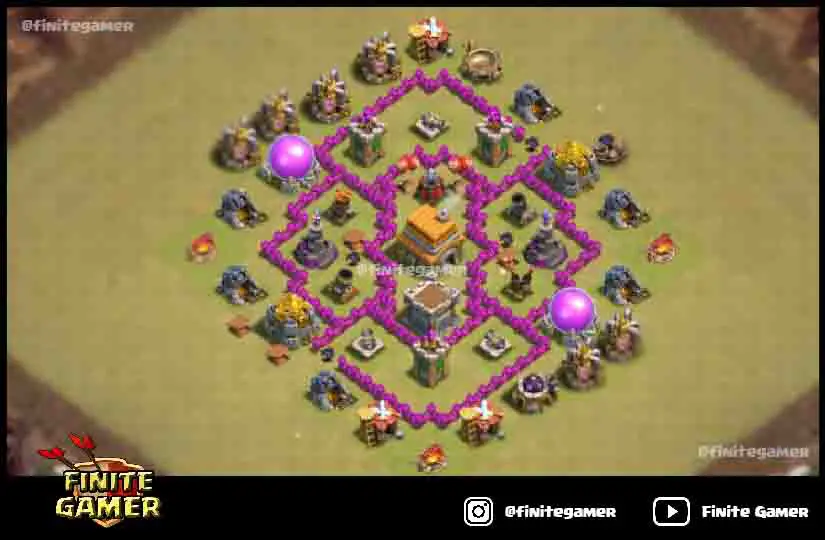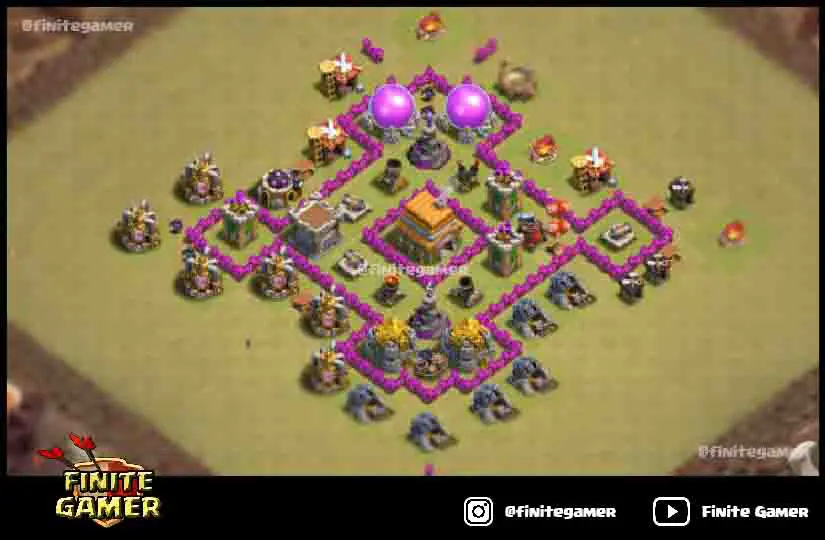 This th6 base layout is a ring base.
If the player does a giant attack it might go around by skipping the town hall.
The main thing is the town hall is well protected with defense builders like archer tower, cannon cart, wizard tower, etc.
ANTI BALLOON TH6 BASE WITH COPY LINK
If you are wondering what makes a base anti-balloon?
Anti Balloons are those bases in which the air defense is kept in the middle of the base and which are not closer to each other. 
In anti balloon bases, air sweepers are most important. 
So I have made sure that all the bases here work great against air troops also.
Here are some bases with a copy link for th6.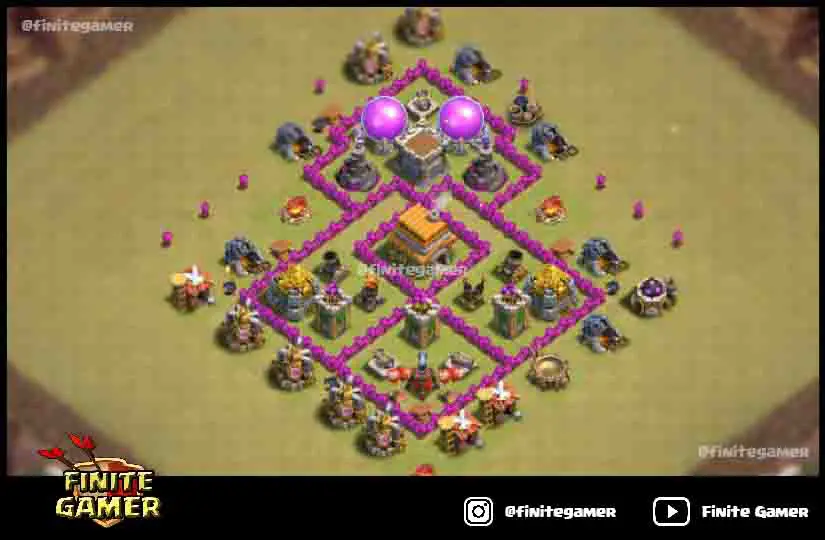 This base has many compartments which makes this base very tough to 3 stars. Air sweepers are protecting both the air defense and the top wizard will do more damage to the balloon.
Here is one more anti loon base.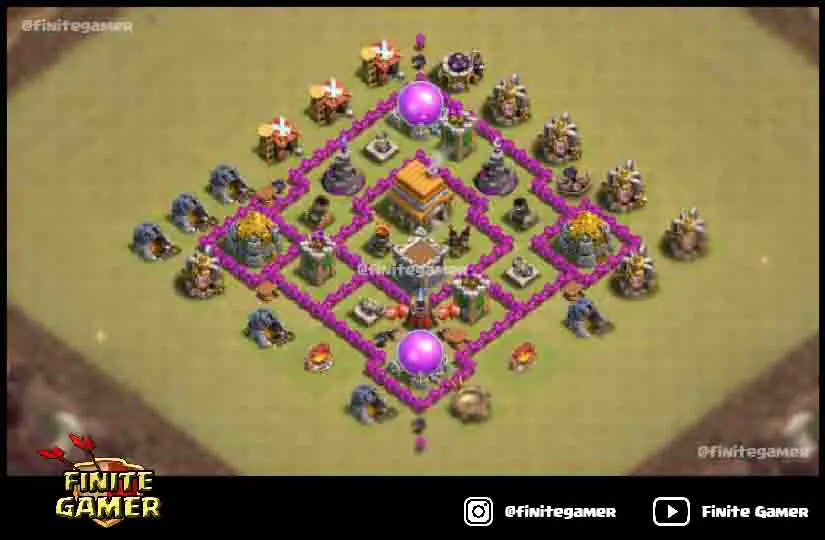 Town Hall 6 War Base Link
The ground troops contain a giant healer, giant wizard, giant wizard healer (giwihe). 
These are the most common ground attacks so I have kept in my mind that I have to make anti-bases for these strategies.
So below are the anti-giant, healer, wizard, hog, base.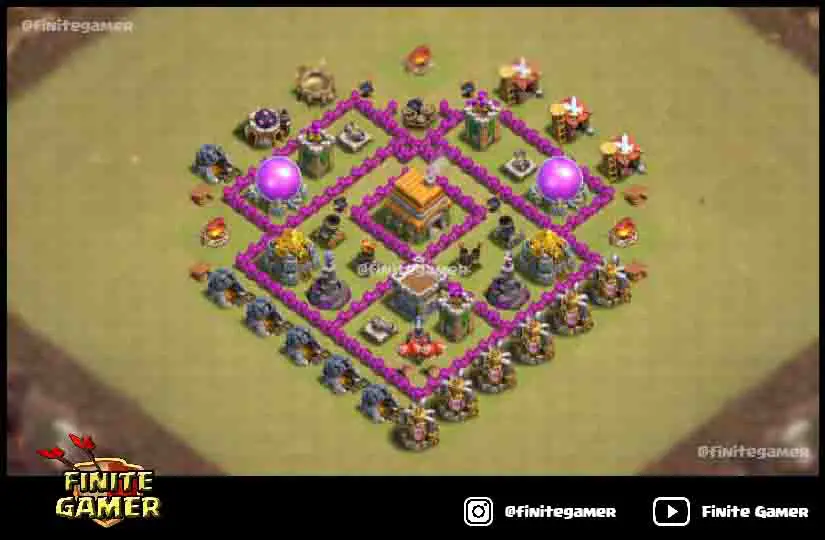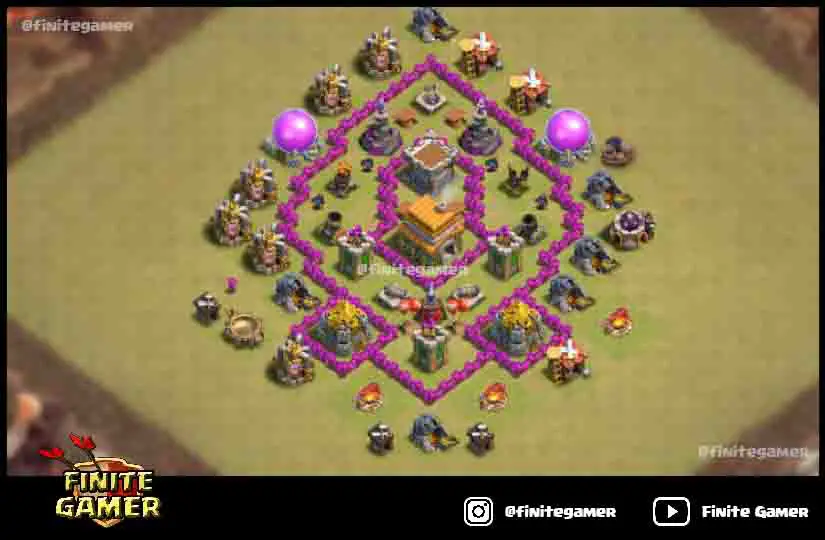 If your clan is active and they donate in clan castle then this base is best for you. In clan castle, you can have wizards or witches or baby dragons.
CC is kept in the middle so it will be difficult to lure the cc troops.
Try this base and let me know in the comment box.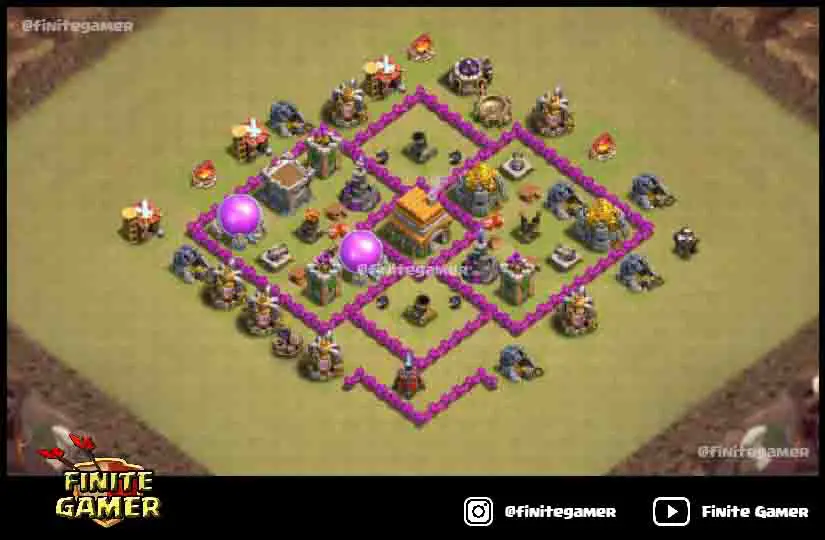 All the above bases are tested in a clan war and also tested against max th6 troops. Give it a try and all the base links are working.
FAQ
How do I copy TH6 bases?
You can copy base my click on the button and it will redirect you to clash of clans.
What can I use to attack TH6 in war?
The best Attack Strategy for th6 is giant wizards with heal speel. Here is what you can take in war.

Giants -15
Wizards-6
Archers-32
Wallbreakers-2
Spell-Healing(2 in number)
What to upgrade first for town hall level 6
Are you a clash royale player? Then check out: Best Clash Royale Deck